Midori Phénix

Midori Phénix (みどりフェニックス)

Name:

Midori Phénix

Nicknames:

Summer Vanilla , Batman

Weight:

100lbs

Current Location:

Montréal Canada

Languages:

French - Arabic - English

Likes:

Dubstep , Music ,Anime etc.

Age:

19

Controlled by:
Appearance
Edit
Midori is a tall young female with red hair, dark hazel eyes, and usually wearing an armor. Since she was young, she'd always wear armor to keep herself safe. She was insecure with fears of her rough childhood growing up. The silver armor and navy blue skirt makes her feel safe and protected in it. She always changes her style when she is battling with a different armor. Her armor changes her abilities and attacks.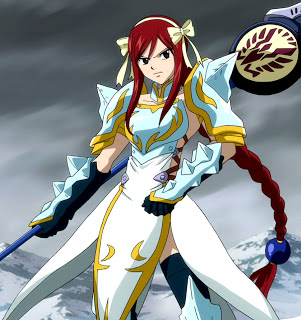 Ad blocker interference detected!
Wikia is a free-to-use site that makes money from advertising. We have a modified experience for viewers using ad blockers

Wikia is not accessible if you've made further modifications. Remove the custom ad blocker rule(s) and the page will load as expected.