Welcome to Funeral Bell Wiki
Funeral Bell Wiki is a community-run collaborative database focusing around various fandom topics, including fan fiction, roleplay, and any other fan-made articles. The wiki currently has 5,460 edits with 17 articles and 335 images since August, 2013. Feel free to edit the wiki or create an article!
Before editing the wiki, please read the rules, standards, and policies, as well as the wiki's Manual of Style. Be sure to follow the rules and just have fun!
Editing

New to editing? Check out the pages below.

Administrators

If you need help, contact users in these groups.
Current Arc: TBD...
Arc to be determined...
Featured Article
Ashlynn or "Andyand'r" is a cross breed mix of Tamaranean and Metahuman DNA. She became FriezaReturns 1st RP character on October 15th, 2013 imported also on October 15th, 2013. Unlike her primary universe counterpart , this Ashlynn was sent into Funeral Bell's Universe instead. Due there not being much of a difference except for Saiyans and some slight changes towards it's solar systems, she accepted the change, simply shrugging off it's species. Even becoming a member of the Hellraiser affiliation. Born into a Universe of superheroes, Ashlynn was raised by her Tamaranean mother and her Metahuman father. Her father named her "Ashlynn" but by her mother in Tamaranean language, her name is translated as: "Andyand'r." The early years of her life (going from childhood to late teens) for the most part was spent equally on the homeworld of Tamaran (learning Tamaranean physiology, honing her skills as one of the unusually fierce warriors of legends like The Warlords of Okaara) and on the Earth(mostly for her friends as well as her studies on meta-humanism). (Read More)
Did you know...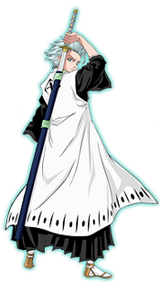 Featured Quote
| | | |
| --- | --- | --- |
| " | I've breathed enough sewer air to gag a hippo! | " |
— Ganju
Helping Out

To create a new page, just enter the title in on of the boxes below.
Not sure where to start?
Adding content
Featured Poll
What is your favorite genre of music?

 
Mission Board
Name
Reward
Demonic Invasion
720 G
Shield
Pirate Attack
750 G
Knives (3)
Missing Princess
610 G
Missing Commander
3000 G
Demonic Blade
Devil's Shield
Herbs Needed
250 G
Administration


Featured Image
Patrick's Words of Wisdom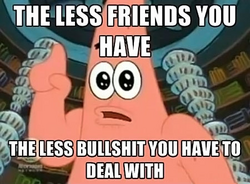 Featured Video
Am I a Psycho - Tech N9ne (feat. B.o.B and Hopsin)